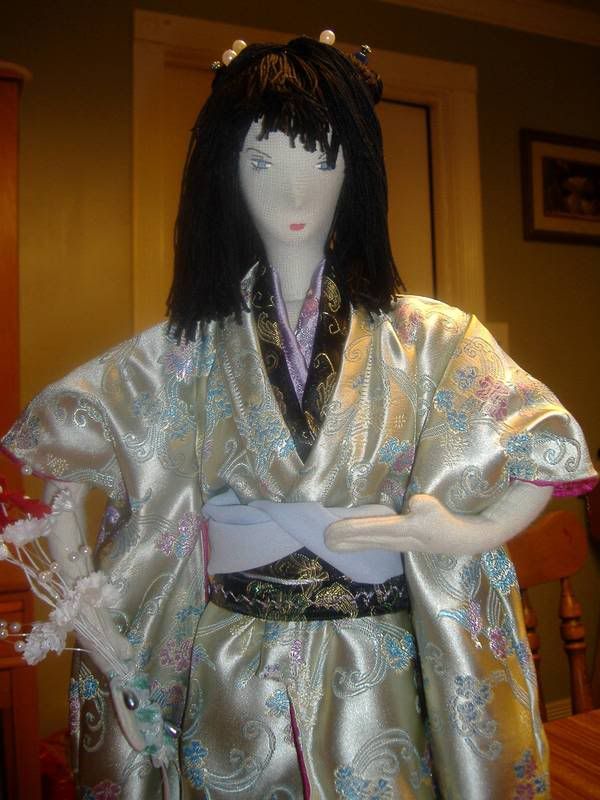 So there she is completely done. Sorry it took so long to get the pics up. She only took about 4.5 weeks to make once I got going on her - the hardest thing being her kimono and juban. The easiest thing about her was actually dressing her!! I loved making her though and plan to make a few more in the near future for a few dear friends of mine!
Also just wanted to let you know that in 1 more week I will be reopening Commissions again! I know, I know! I haven't even hardly made a dent in the list but I am fixing to have a bit of free time on my hands so I want to make sure I stay busy ya know! Until next time!
Okay First off I have the updated pictures of Mei - my cute litte fabric doll. She's all done up in her little kimono with her face painted and her hair decorated. I am still thinking about making her a little fan or something but I don't know - maybe you guys can let me know what you think huh? Anyway want to see what she looks like just hut the link below...
Current Mood:

accomplished